Interior Affordable Plant Maintenance for your Home or Office
Maintenance
The Oasis Technicians arrive in uniform to provide the TLC needed to keep your plants looking beautiful. We water, trim, prune, clean, polish and inspect the plants to make sure they are healthy. Technicians refresh the moss, clean the containers, remove any debris, and fertilize the plants periodically to keep the plants at their best without becoming overgrown.
Color Program
Oasis can provide you with exotic Hawaiian orchids and locally grown bromeliads to add color and beauty to your surroundings. We offer Color Programs to schedule seasonal changes for your blooming color plants. We can also provide you with small to large size arrangements and planter gardens for gifts, special occasions or for frequently visited areas such as your lobby, conference rooms, dining tables and guest bathrooms. Seasonal color such as poinsettias and Easter lilies and other holiday color are available.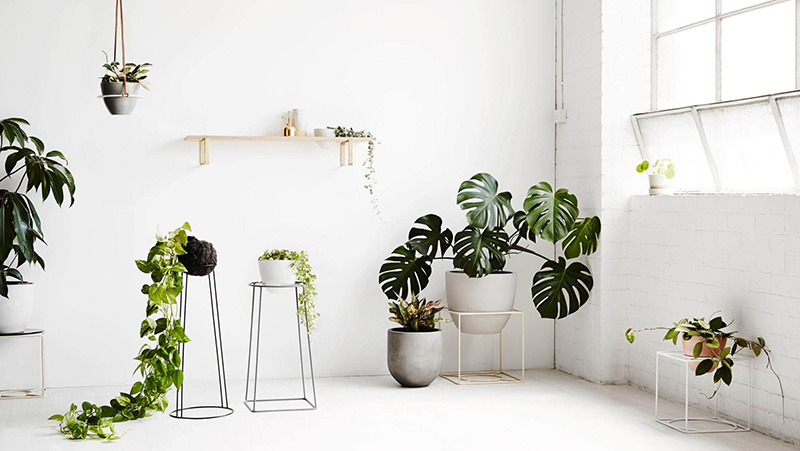 Our services include the use of the appropriate highest grade fertilizers for the individual plants. Weekly watering with the correct amounts for each plant. Keeping all of the leaves dust free and shiny. The use of environmental safe products to eliminate pest and diseases. Replacing any plants which are not fresh and healthy looking. We guarantee your account will always look its best.
Oasis Creative Plantscapes, possesses liability insurance and is certified with the State of California for Workers Compensation for all of their employees. Ater servicing each account, the technician completes a detailed slip which identifies any request or orders for the following service visit. Periodically a manager will visit your establishment to ensure the best quality work is being done at your facility and to keep ongoing communication with you the client, to maintain an excellent relationship. We offer live Hawaiian orchids, kalanchoes, and bromeliads year round and at the holiday season, we offer beautiful Paul Ecke live poinsettias in many colors. Oasis offers a wonderful gift for any qualified referrals received from our clients.
Growing since 1978
Oasis is a full-service interior plantscaping company.  We provide expert design services, live and silk arrangements, orchids & bromeliads, plant and container sales, and leasing.  Oasis also offers ongoing plant maintenance service to keep your plants looking like new!  Our well trained Oasis staff will take excellent care of your every need, from the time of our first meeting through installation and maintenance.